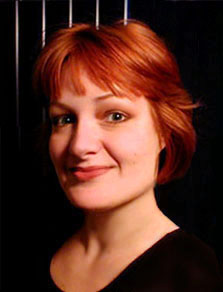 About Yer Beadmaker


The decision to pursue lampwork full-time was a major creative and professional shift for me. Literature and music (preferably as loud as possible) were my first loves. Before I was kissed by the flame, I lived in the East Village in New York City, and worked as a writer for Rolling Stone. Between 1984 and 1999 I traveled all over the world, got to meet a lot of my musical idols, and developed a number of great and inspiring friendships that endure to this day. It was a blast, and you can probably still find some of my old magazine articles online. In 1998, Penguin Books published my biography on the rock band Pearl Jam.
Louisiana is where I went to high school and where most of my family still lives, and in 1999, I left Manhattan and returned here to recover from book-induced burnout and a badly broken heart. My stay was only intended to be temporary, but I enjoyed living closer to my family, not to mention the more bearable cost of living and the warmer climate. I decided to stay for a while. I had learned the Tiffany method of stained glass fabrication while still in New York, and this led to an interest in hot glass work. By the time I relocated to Louisiana, I had read a number of books on glass beadmaking — the only form of flameworking I could really do without investing thousands of dollars in my own furnace, it was the most logical choice — and when I recognized that an unused workshop on my mother's property would make a perfect studio space, I wasted no time in converting it. Bluff Road Art Glass was born then and there.
I don't really consider myself an "artist," in the poofy sense of the word, so much as I see myself as an exacting technician. I'm a perfectionist with a good sense of color and balance, and all of those traits are probably beneficial to what I do. I don't know if that explains why I would walk away from a lucrative writing career to sit in front of a torch and melt glass all day, but there you go. Mostly, I just really dig making beads. It's a highly meditative process, a constant joy and challenge, and for me, it just keeps getting better and better. Sometimes I think I like glass better than I like most people. Not you, of course.